Dynamically Manage Your Space Information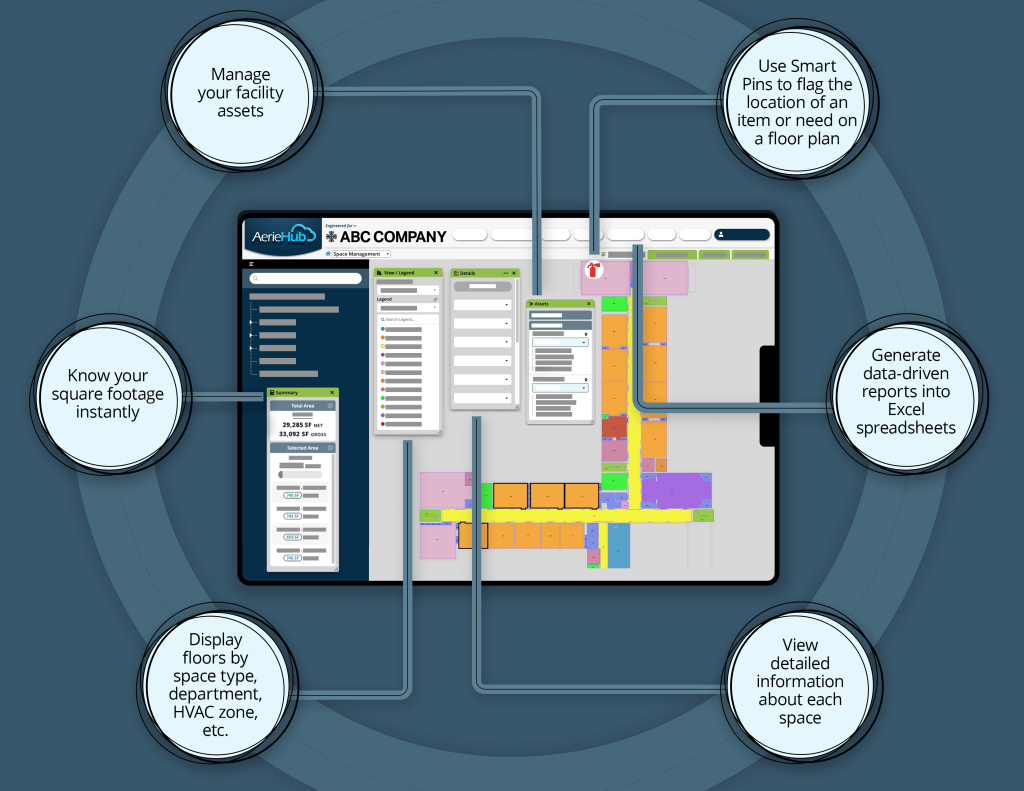 See your space data in an easy-to-use graphical view
Dynamically manage your facilities; see what you have and who occupies each space. With AerieHub's Space Management Module, you can know your square footage in seconds, run reports showing space details, edit data and see information for various floor plan views.
This powerful, scalable module displays each floor based on how you need to see it: by space type, department, HVAC zone, etc. Track assets and inventories, link to your documents in AerieHub or go to your web-based CMMS for maintenance details. 
Users love our new Smart Pins feature which allows you to flag (or pin) the location of an item or need on a floor plan. Common Pins might be fire extinguishers, security cameras or shut-off valves. Add descriptions, links to manuals, and photos to Pins to capture essential information all in one place.